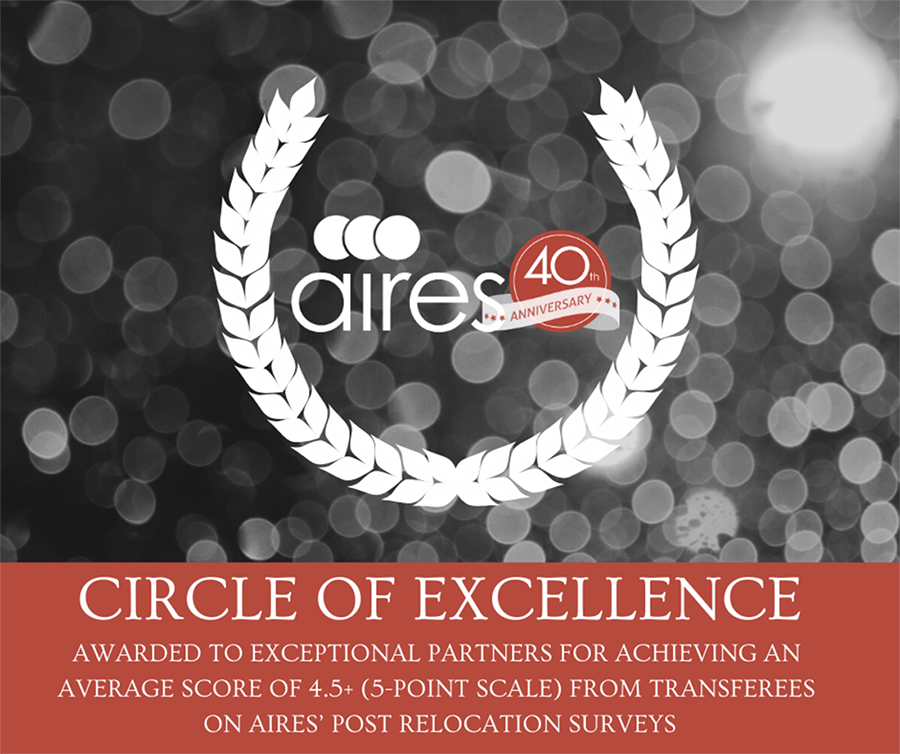 Aires, a leader in Corporate Relocation Services, has recently awarded Relocity the Circle of Excellence Award for the second straight year for maintaining an average customer satisfaction rating of over 4.5 stars (out of 5). A preferred partner of Aires, Relocity achieved a satisfaction rating average exceeding 90% based on post-relocation surveys from Aires' transferees.
We attribute the high ratings to our customer-centric offering, which combines high-touch, personalized attention with proprietary, machine-learning-assisted technology designed to optimize the service experience.
A highly-trained Relocity Personal Host delivers curated services both in-person and virtually, supported by a suite of relocation-related features, such as layered maps, video chats, and virtual tours, all through the Relocity Platform and App.
We at Relocity are pleased that our efforts have earned this prestigious award. The honor reinforces our commitment to providing even higher quality experiences for our customers in the future.
For more information about Relocity's services, please contact contact@relocity.com.