Relocity CEO Interviewed on Bloomberg Business Network
By Cory Rubinstein
Recently, Relocity's CEO Klaus Siegmann was interviewed on The Price of Business with Kevin Price, part of the Bloomberg Business Network. It's a great introduction to Relocity, with Klaus speaking in his own words about how he got the idea for the business, and where he wants to take the company in the future. Hear about Klaus' personal experience coming from Germany, and how he turned his own need into a terrific service for others.
Click here to listen to the interview!


Klaus was interviewed by William Edmundson, who did a terrific job sitting in for Kevin Price, the host of the show. This episode was a series of interviews with business innovators and entrepreneurs, including our own founder, Klaus. William was clearly impressed with the idea of Relocity and saw the need for our services in the marketplace. He even said, "If I ever move again, I hope you're available in the city that I'm moving too!"
Hike of the Month - Eaton Canyon
By Cory Rubinstein
After a January and February of record setting rainfall (ending LA's long drought, thankfully), the natural areas in and around Los Angeles are unusually green and fresh, with a bumper crop of wildflowers. Hiking in LA is always hugely popular, with a wide variety of landscapes to explore. Right now, Eaton Canyon is a perfect choice, not only because of the wildflowers, but also because the hike ends with a dramatic waterfall made possible by a large runoff from the mountain snowpack.
Eaton Canyon is a nature preserve near Altadena and Pasadena, California that has several hiking trails and a nature center with nature exhibitions and programs for children. The main trail climbs through a desert landscape next to a natural wash full of boulders and scrub oak. At the moment, the banks of this dry river bed are full of wild sunflowers. The trail then enters a shady canyon where the trail zig-zags back and forth across a creek, so be prepared to leap and balance on quite a few stones, or be willing to get your feet wet! There are many shady spots with small water falls that would make terrific picnic areas.
After about two miles of climbing through the canyon, the trail finally reaches a 40-foot waterfall that lands in a pool deep enough for swimming, if you don't mind icy snowpack runoff. I personally enjoyed watching from a safe distance while the kids and teenagers squealed with excitement as brisk water hit their bodies.
If you take the hike on a Saturday or Sunday during peak season, be prepared for a crowd. Since this hike is so pleasant, with a dramatic waterfall, and only minutes from the center of town, it is one of the more popular spots for hiking in LA. Last Saturday morning, the overflow parking lot was filled, and certain portions required waiting for a crowd to clear the trail. While it was not as peaceful as some more remote hikes I have taken in and around LA, the crowd was actually in a good mood and rather festive.
If you prefer serenity, check out one of our other Hikes of the Month, or go to Eaton Canyon during the week or in the off-season. Just be aware that in late summer, the waterfall tends to dry up and is less dramatic, so early spring provides the best experience.
LA Getaway - Majestic Mountains in Under an Hour
By Cory Rubinstein
One of the best perks of living in Los Angeles is the easy access to natural beauty and dramatic changes of scenery. For those who love alpine forests, snow-capped mountains and crisp air, the local San Gabriel Mountains are a perfect LA getaway.
Just last weekend, I was visiting a friend in La Canada/Flintridge, which is about a 30 minute drive from my apartment in West Hollywood. After our visit, I was heading home at around noon when I passed the entrance to the Angeles Crest Highway, which begins in this community just north of Pasadena.
On a whim, I thought, "I'm right here...why not just take a detour up into the mountains for a few minutes?" No planning -- it was just a spur of the moment whim.
Of course, once the road began to rise into the foothills, my short jaunt quickly became a longer outing, as I was tempted by the majestic views and natural beauty. Like any mountain climber, I had to get to the top, just because it is there!
The remarkable thing, however, is that in less than an hour, I was at the top of Mount Wilson where the temperature was close to freezing and there was snow and ice on the road! When I began my drive, the temperature had been in the 70's, down below in La Canada.
But more importantly, instead of LA's desert scenery of palm trees and scrub brush, I was looking at towering Sequoia trees, craggy cliffs and rolling alpine valleys beneath the white-topped Mount Baldy in the distance.
I didn't dawdle -- the whole excursion was over in a couple of hours. But in the time it would have taken to see a movie, I had given myself a dramatic LA getaway and the thrill of visiting another world for awhile.
Here are some photos I took with my iPhone (I didn't plan ahead or I would have taken my fancy Nikon).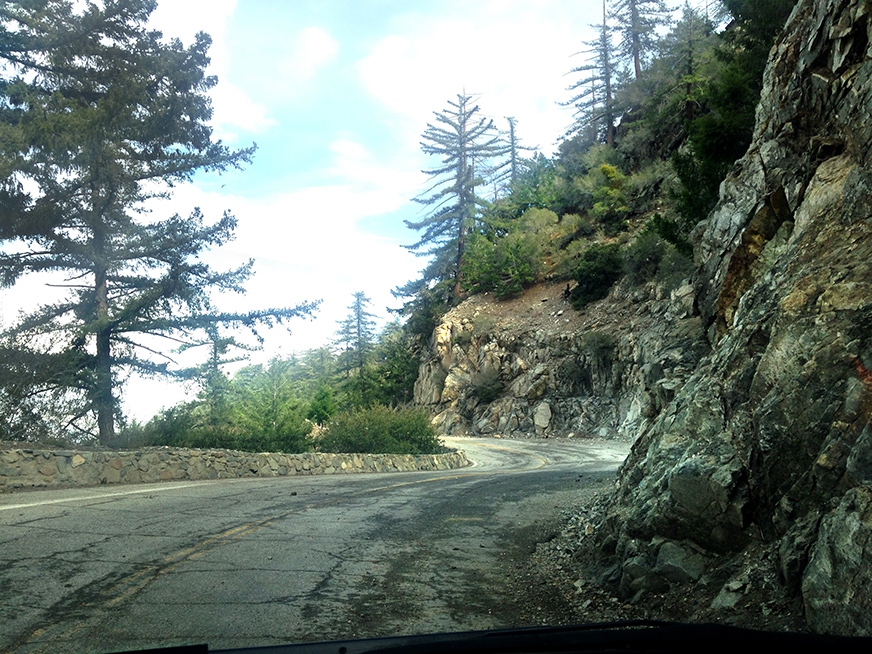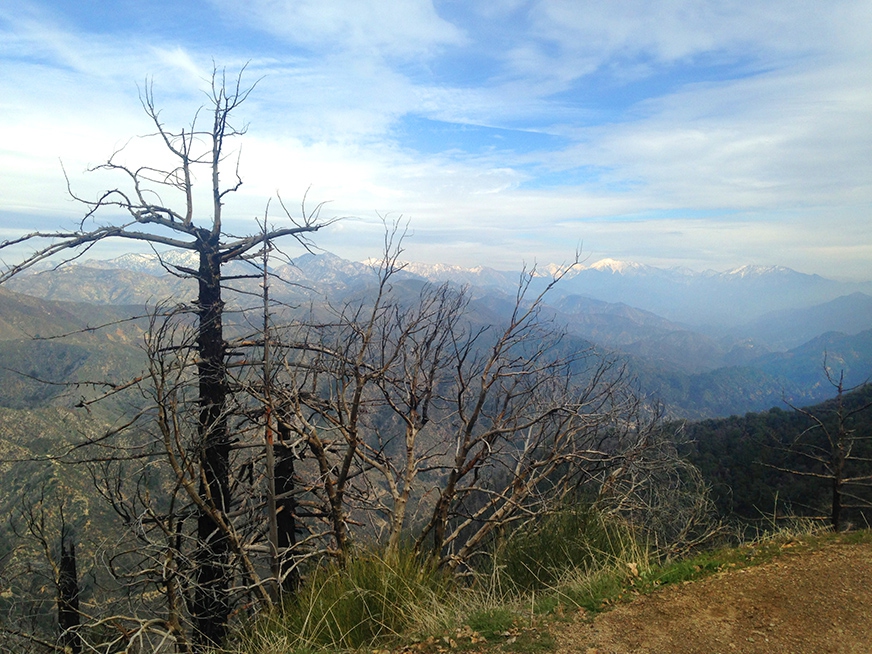 Make sure and check out our blog often for more LA Getaway ideas!
And if you are moving to Los Angeles or even just visiting, our Personal Hosts can advise you on finding the perfect getaway for your family, as well as other adventures.
By Matthew Hutchison
Matthew Hutchison is Manager of Business Development at Relocity
The Importance of Onboarding
By Cory Rubinstein
Onboarding employees is more important today than ever. A company's success will be defined by its ability to attract and retain the best possible people.
In an increasingly competitive job market, HR professionals have had to invest countless hours recruiting, hiring and sometimes relocating the top talent. However if these employees are not onboarded properly, the resulting negative experiences most likely will lead to them leave the company.
The process of onboarding employees becomes even more important for a relocating employee. For these employees, the scope of the onboarding process must be greatly expanded to continue for some time after their first day. It must also extend beyond the office. After all, you are not just onboarding an employee; you are onboarding an entire family into their new community, home, and perhaps even kids into a new school.
With so much valuable time, effort and money spent on the recruiting process, one must have a complete, well-thought-out process for onboarding employees in place. The idea is to help your new employees as they come in the door, and not find yourself trying to keep them when it is too late and they have one foot out the door.
Starting a new job is stressful enough on its own, but combined with a move – and perhaps even relocating a family – the difficulty could be a deal killer. Many of your new candidates may not have relocated to pursue their careers in at least five years, and probably haven't changed locations in that time either. So, for the majority of relocating employees, the move to a new city is a major life event and the source of significant stress.
Whether you like it or not, a relocated employee's job performance may ultimately be decided by the success or failure of their location to a new city. It's no wonder that 61% of companies report loosing a top prospect to relocation anxiety.


The Onboarding Process
In order to win the talent wars, human resources professionals need to be well-versed in onboarding employees, and for a relocating prospect, that process begins during their first interview. When the employee arrives at your office for the interview, show them around the office, introduce them to key employees and potential coworkers.
After the interview, show them parts of their new city that might interest them. This is especially important if there is a spouse. Get them excited about not just the prospects of their new job but the possibilities of their new home and life. This type of attention will give them assurance you and the organization cares about them as a person and you will not leave them to fend for themselves.
You need to treat the first impression of your company as the first part of employee onboarding. This is a vital part of your company's process to attract and retain top recruits. Ignoring the importance of employee onboarding can cost you, and, a strong program for employee onboarding can boost your bottom line more than you might realize.


Onboarding Employees Outside the Office
Employee onboarding may begin with the first interview, but the next steps are just as important. Even before the relocating employee arrives in town, someone needs to work with them to make sure they find the right neighborhood, the right home, and, if they have kids, the right school.
Being close to the right restaurants, stores, and recreational options, will also greatly improve employee happiness, productivity on the job, and most importantly, improve retention. Los Angeles, for example, has over 270 distinct neighborhoods, all catering to different lifestyles. Take the time to find the right neighborhood for your employee and their family.
If your relocation plan was to simply put them up at a corporate housing project and hope they somehow adapt, you'd might as well keep looking for their replacement, because chances are high that they will leave after a short stint with your company. So, get them taken care of at home first and they will be there for you later.


Onboarding Employees at Work
If the employee's out-of-office onboarding is handled properly, on their first day, they will be much better prepared for dealing with the new challenges at work. In the office, have all of their paperwork ready to be completed. Getting this out of the way avoids human resource headaches down the road. A single tax form forgotten during employee onboarding can lead to major problems come April.
Next, be sure that all of the employee's practical needs are taken care of. Email or phone accounts should be created before the actual employee onboarding even begins. Employee onboarding goes smoother if there's no need to hunt down the needed materials or wait for an email account to be activated before they can begin working.
Preparation is vital for employee onboarding and for your bottom line. A vital component to employee onboarding, and one you shouldn't overlook, is letting the new employee know just what is expected from them. This needs to be undertaken as soon as possible during the employee onboarding process, and includes not only an accurate description of their job duties and responsibilities, but also documentation about the company's policies and guidelines.
This step of the employee onboarding process ensures that they understand exactly what is expected and what the company will not tolerate behavior-wise – two issues that directly affect your profits.


Follow-through is Necessary for Successful Onboarding
The final aspect of onboarding employees is follow-up and support at home. You helped them find a home in the right neighborhood, but what about all of the other aspects of life that make them feel fully at home? We advise having someone help the employee with the hundreds of other things to get them fully settled-in.
Imagine how much of a difference it will make to have someone set up interviews for the kids at the right schools, help the kids find a soccer club, meet the cable guy, help the spouse find a decorator or furniture store, line up a personal trainer – whatever they need. Things like this will make your new employee feel like they're part of a team, but they also will feel as though they're among friends, even if it is only friends at the professional level.
At work, a first day lunch is a great way to bring some friendly interaction into the employee onboarding process. Something as simple as a full round of introductions can do much for your employee's feelings. Motivation and morale are a big part of your bottom line, and taking the time to ensure that your employee feels comfortable, not just at work, but in their new community, is a vital aspect of employee onboarding.
Ok, so you might be saying, "That sounds great, but who has the budget for all that?" Well, chances are, you do.
Relocity will provide a personal assistant for your employee, who will physically be there for them, providing concierge-level services, and staying with them throughout the entire relocation process, all for $99 per hour.
We bill only for the hours we spend actually helping your employee. The average move for an individual takes 30 hours ($2,970), a family with kids may take 40 hours, and a C level executive may take 50. So, if spending under $3,000 seems like a great investment in your employee's happiness, well, that's because it is.
Think of how much you invested to land that person. $3K buys the best insurance around. And think of how your company will look in comparison to your peers. You will look like the company that cares about its staff, a place everyone will want to work.
This will draw talent and increase employee retention a lot better than a foosball table or free snacks. Holding their hands throughout their relocation and finding their kids a great school will earn you an employee for life.

L.A. Getaways - Laguna Beach
By Matthew Hutchison
This first in a series of posts about our favorite weekend getaway spots features Laguna Beach, made famous by a reality show, but a popular destination for Angelenos for decades. Having terrific resort spots like Laguna so close to L.A. is a major benefit and another reason you'll be glad you relocated!
Located only an hour south of Los Angeles, the tiny seaside village feels like a major resort, with secluded beaches, fine dining, quality shopping and lodging for every price range. One of the reasons Laguna is so special is that it has been an artist's colony almost since its founding, with the first art gallery opening in 1918.Drawn by the natural beauty and clear natural light, artists began flocking to Laguna, staying in the many hotels and boarding houses that sprung up to accommodate the creative community. In the 1960's the town became a focus of the hippie artistic community, with Timonthy Leary living in a home on Gaviota Drive.
This long artistic tradition lives on today in the form of the many art galleries along the quaint seaside streets where visitors can linger after a meal or while munching on ice cream or gellato.
Another major draw in the summer is the famous "Pageant of the Masters", a performance art experience where great paintings are recreated onstage with live models costumed and painted to simulate characters from the paintings. The pageant plays concurrently with the Sawdust Art Festival, which runs from late June into early September, making it possible to enjoy a full day and evening of artistic-themed adventure.
If the arts are not your thing, just enjoy the easygoing oceanfront atmosphere, with its lush vegetation, tidepools and picturesque rocky coastline. Main Beach is in the center of downtown, featuring lots of volleyball games, oceanfront walks and very public sunbathing, but, if you prefer a more secluded scene, try out the pristine, less crowded beaches at Treasure Island, Crystal Cove or Victoria beach.
Or stroll through downtown with its mixture of shops, galleries and restaurants. One of our favorites is Las Brisas restaurant, mostly because of its spectacular view of the entire cove from high on a bluff which you can enjoy from the many panoramic windows or the outdoor patio.
Or, Laguna is full of fine dining options. There are also many hotels, ranging from the mid-priced Holiday Inn to upscale resorts like the oceanfront Surf and Sand or the elegant Montage resort with its craftsman-style architecture and lush amenities.
Since there are only two small roads into or out of Laguna, plan on traffic during busy weekends. However, if you take your time traveling down the Pacific Coast Highway, arriving or departing can be half the fun.
Hike of the Month - Hogback Trail, Griffith Park
By Cory Rubinstein
One of the great advantages of living in Los Angeles is the access to nature and the great outdoors, and there is no more amazing example than Griffith Park. Griffith Park is the largest municipal park with urban wilderness area in the United States.
It rises in the Hollywood Hills, home of the iconic Hollywood Sign, and occupies over 4,000 acres, situated right between Hollywood, Burbank and Glendale. And yet, when you escape into the middle of it, you have the feeling of being miles from civilization and completely surrounded by nature.
The park includes many recreational features such as golf courses, tennis courts, outdoor amphitheaters and the famous observatory; however, an astonishingly large portion of the park is completely undeveloped, virtually unchanged from the days Native American villages occupied the area's lower slopes. At its highest point, the park rises from 384 to 1,625 feet above sea level.
One of our favorite hikes is the Hogback Trail, which can be accessed from several points within the park. The easiest to find is adjacent to the Greek Theater (see directions and a map here.) The walk begins with a gentle walk around the back side of a golf course, but then quickly rises quickly up a fairly steep hill and then brings you to a high ridge that feels like the top of the world.
From this vantage point, one can see all of Los Angeles on one side and the entire San Fernando Valley plus Burbank and Glendale on the other side. We have hiked many trails in and around Los Angeles, but none have greater views than these.
For the adventurous, the hike can continue to a point where it intersects with a different trail that rises from behind the L.A. Observatory (a location for many movie shoots, from Rebel Without a Cause to Transformers). Alternately, there is a trail that leads down into the San Fernando Valley side of the park, ending near the carousel.
Hiking in Griffith Park is extensive, beautiful and varied, and it is worth spending many hours exploring, rejuvenating and getting healthy!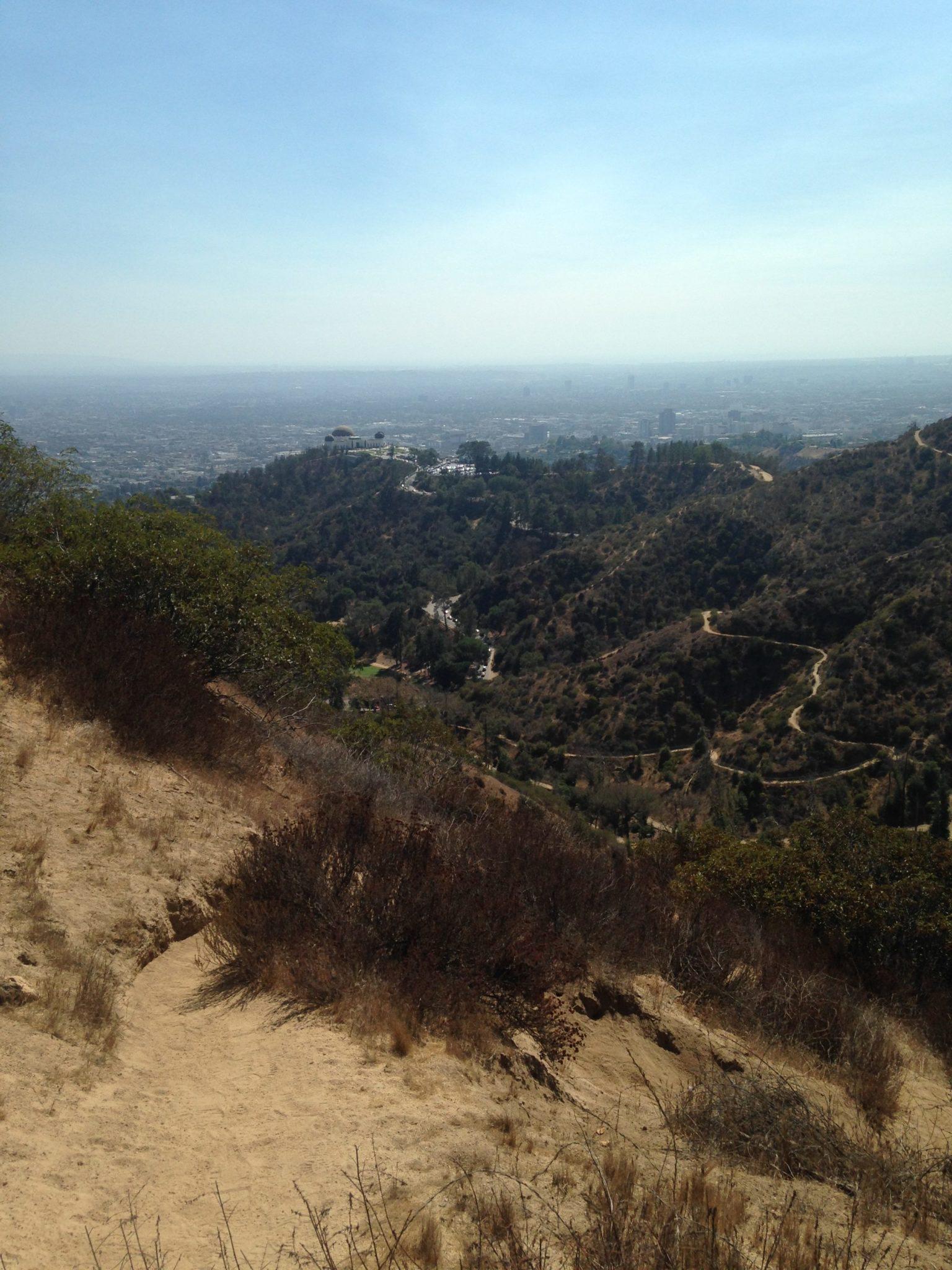 Downtown LA is the New Destination for Tech Start-ups
By Cory Rubinstein
For the past decade, the tech industry in Los Angeles has generally gravitated to the west side of town, specifically to an area popularly known as "Silicon Beach", consisting of coastal communities like Venice, Santa Monica and Playa Vista. However, in just the last few years, this tech migration to the beach has begun to change course and head to downtown L.A., taking advantage of the lower real estate prices and untapped resources, not to mention a hip urban "vibe" that appeals to the younger millennial generation.
Credit for this change goes partially to the efforts of the City of Los Angeles government and the mayor's office which has put an emphasis on building appealing new high-rise housing units downtown, improving transportation -- such as the new Gold Line which provides service from downtown to the beach -- and encouraging new restaurants, entertainment centers and shopping centers (including grocery stores) that make the downtown environment much more livable than it has been since its heyday in the 1950's and '60's.
These efforts have been going on for years, but the movement has clearly hit an "activation energy" recently, creating energy and excitement among tech entrepreneurs for living and working in LA's urban core (and not incidentally, avoiding the hassles of long commutes).
Downtown Techies Organize as Grid 110
It was this shifting landscape that excited Stephen Kane. A local East sider himself, Stephen held a vision of Downtown LA becoming a modern-day tech hub. In April 2014, he was elected to downtown neighborhood council and created an unofficial task force comprised of fellow DTLA based entrepreneurs and community organizers to look at the best way to achieve this. They began to meet up regularly which quickly turned into a sort of support group. And it was this way that Grid 110 was born.
Their vision: support entrepreneurs to positively impact the economy in Downtown LA. The idea was to help start-ups get over the hump many entrepreneurs face when trying to expand and grow—the same challenges they as a group were facing. They decided the best way to meet this challenge was to connect start-ups to affordable office space and offer access to mentors and funding to help them grow into sustainable companies, which in turn would support the start-up ecosystem downtown.
To achieve this, they first reached out to the Mayor's Office, a big force behind revitalizing Downtown LA, who facilitated discussions with developers and potential partners. One of those conversations was with Brookfield, a major property owner and eventual building partner interested in attracting tech companies into their office buildings.
According to James Malone, Vice President of Leasing at Brookfield, supporting organizations like Grid110 is a strategic no-brainer. "With seven Class-A buildings in the Downtown core, partnering with Grid110 was a natural fit with our vision to diversify our portfolio of tenants. Traditionally our tenants have been banks, insurance companies, law firms, and consulting firms, but as we are seeing growth from technology tenants in this market along with the rising Millennial population living and working downtown, we wanted to figure out how we could make our buildings more attractive for their needs."
"Start-ups shouldn't be scared of high rises," Malone continued, "From an infrastructure standpoint, our buildings are robust, offering superior bandwidth, on-site security, and other amenities that growing companies need. Since we house a number of banks, investors, and other types of service businesses in our buildings, this gives start-ups strategic access to companies that they need. Plus, our rental rates are very competitive to Silicon Beach and there's nothing wrong with having a view!"
First Page
Previous Page
Last Page